GEORGE STOUT AWARD
C. Jeremy Noll, P.E.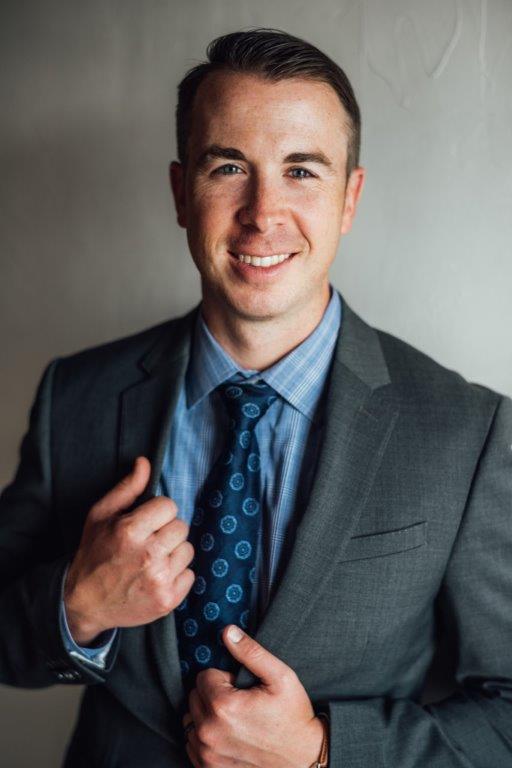 C. Jeremy Noll is a partner and project engineer at Environmental Resolutions, Inc., a full service municipal engineering consulting firm located in Mount Laurel, New Jersey. Jeremy is a New Jersey licensed Professional Engineer, Certified Municipal Engineer and Certified Public Works Manager, who is responsible for providing engineering design, construction management and survey support services for a wide variety of municipal and county clients. His areas of expertise include site planning and design, storm water management, land use board reviews, road reconstruction improvements, dam repair & inspections and parks & recreation design. Mr. Noll earned a Bachelor of Science in Civil & Environmental Engineering from Lafayette College in 2007, after which he began his career at Environmental Resolutions, Inc.
Mr. Noll has been actively involved in ASCE throughout his career. He first served on Lafayette's ASCE student chapter board and upon graduating; he joined the ASCE South Jersey Younger Member Forum. He eventually served as the YMF President for two years before becoming the South Jersey Branch President for the 2017-2018 term. He currently serves on the board as Second Past President and Secretary. He is also a business advisory board member for the Alicia Rose Victorious Foundation, a national, non-profit organization that provides age-appropriate programs and activities for children receiving treatment for cancer and other life-threatening illnesses. In addition, Mr. Noll is actively involved with the Cherry Hill Township Board of Education STEM group, career fair and student outreach programs.
Mr. Noll is a third generation civil engineer, preceded by his father, Christopher Noll, and grandfather, Eugene Noll. Mr. Noll currently lives in Cherry Hill with his lovely wife Ilene and their young son, Gavin.
DISTINGUISHED CITIZEN AWARD
Tom Pullion, Township Administrator (Edgewater Park)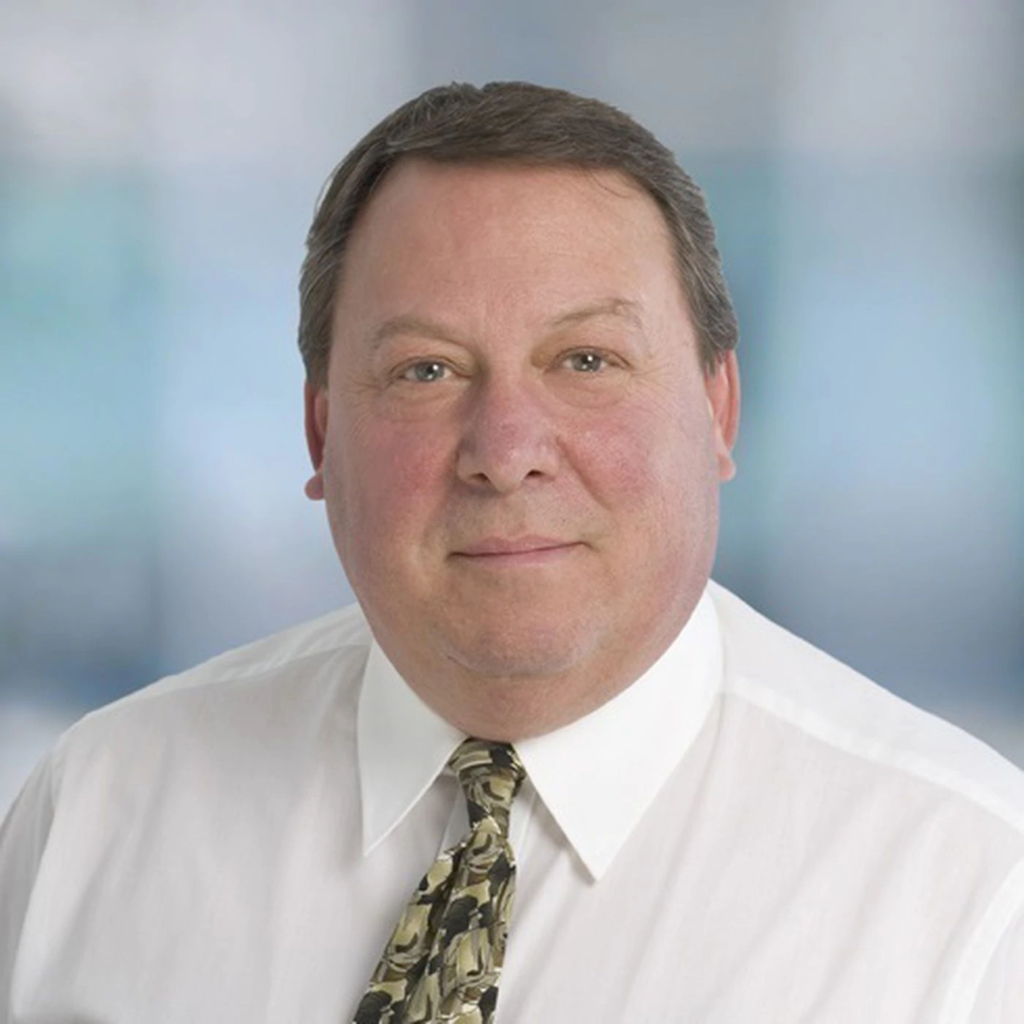 Tom has served in public service for over 25 years as an Edgewater Park councilman, Edgewater Park Sewer Authority Member, Edgewater Park Administrator and Burlington County Freeholder and Director. He has supported numerous infrastructure projects including Cooper Street Gateway, municipal building upgrade and various recreation projects.
After graduating from Saint Vincent College in Latrobe, Pennsylvania with a B.S. Psychology in minor Biology, Tom entered the Steel Industry in 1978 moving up from general labor to management. Before leaving he was in charge of all stock and shipping for the company in charge of 120 union employees. Tom left the company in 1988 due to the company filing chapter 11. In 2017 he accepted the position of Township Administrator (Edgewater Park, NJ.) and has currently been offered another (2) year contract from March of 2020-March of 2022.
Tom has been a leader most of his life. At a very early age he was heavily involved in the Scouting Movement attaining the rank of Eagle Scout. He was selected to pass along his skills and mentor younger scouts including aiding them in attaining certain merit badges. He was a member of the local School Board from 1994-1999 while being Board President on 1999. He was elected to Edgewater Park Township Committee in 1999-2000 and served as Mayor in 2004 and 2014. He left Committee in 2014. Tom was elected to the Board of Commissioners Burlington County 2017 – Serving as Director in 2019. Tom has currently been serving as Deputy Director 2020.  
OUTSTANDING CIVIL ENGINEERING PROJECT OF THE YEAR
Sea Isle Boulevard, Cape May County, NJ
Owner: Cape May County Engineers
Designer: McCORMICK TAYLOR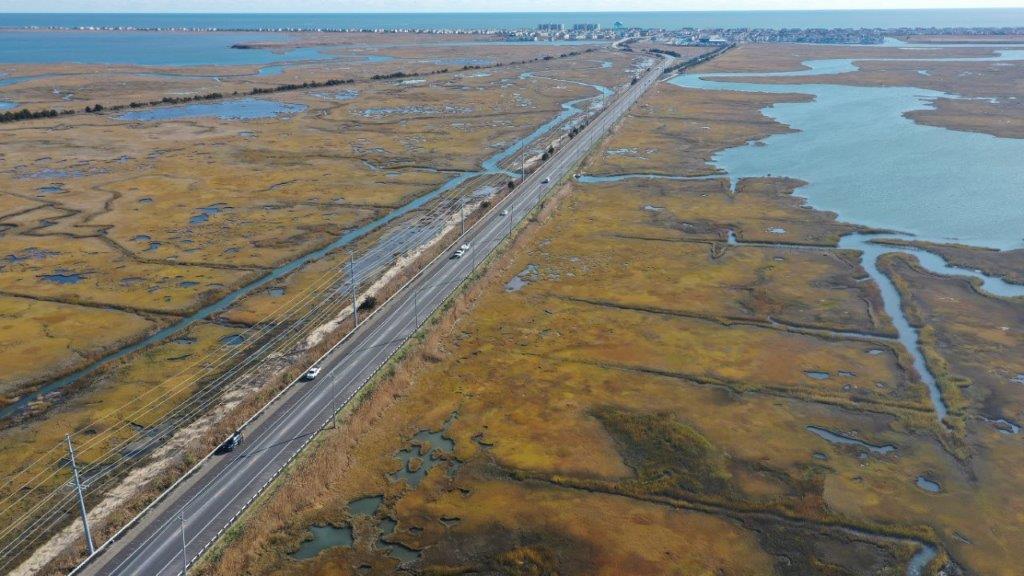 McCormick Taylor completed the final design of the multi-year roadway reconstruction of Sea Isle Boulevard in Dennis Township, Cape May County, NJ. The main entryway into Sea Isle City, Sea Isle Boulevard runs for about 1.7 miles through an expansive brackish estuarine wetland complex, proceeding from Garden State Parkway Interchange 17 to the western approach of the Ludlam Thoroughfare Bridge that connects to Sea Isle City. Sea Isle Boulevard is a designated Coastal Emergency Evacuation Route that has experienced tidal flooding during storm events of less than 100-year magnitude. This project addressed resiliency by raising the roadway
to accommodate flooding events along the emergency evacuation route.
The roadway was elevated on fill by approximately four to five feet to be above the 100-year flood elevation while maintaining the existing toe-of-slope and right-of-way. Three existing tidal equalizer pipes crossing beneath the roadway were replaced at their same locations with larger pipes to improve tidal rushing and wildlife passage.
A small connector roadway between Old Sea Isle Boulevard and Sea Isle Boulevard underwent minor reconstruction to improve access to the Sunks Creek Bulkhead Public Access Area and an offsite marina. The bulkhead along Sunks Creek was replaced with a new vinyl sheeting bulkhead, repositioned no more than six feet landward of the existing bulkhead. When the bulkhead work was complete, public access site improvements were constructed, landward of the new bulkhead, enhancing recreational opportunities at this location.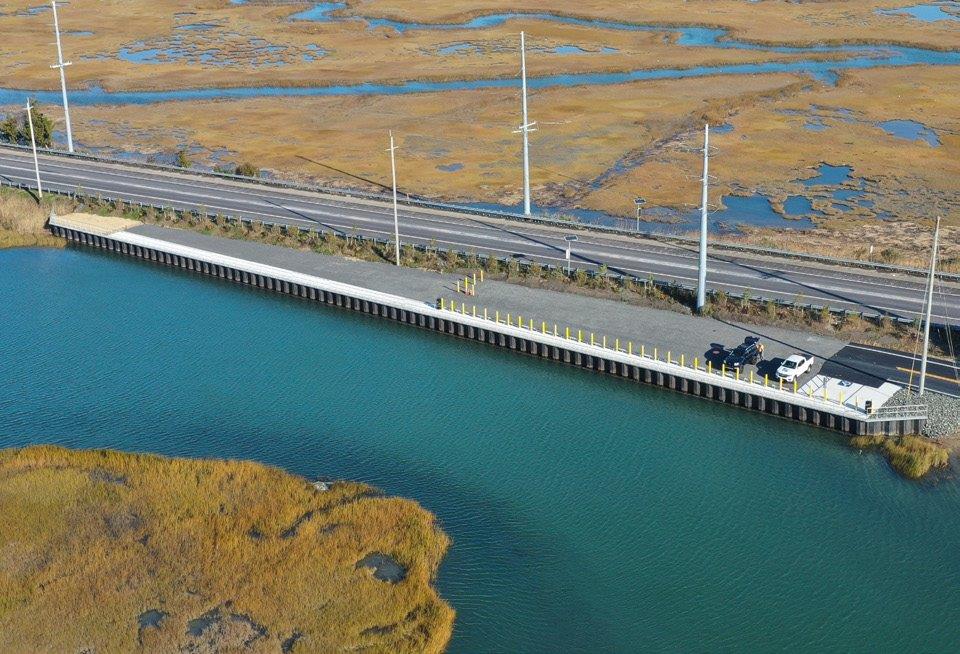 Additional open water creation was realized through the repositioning of the Sunks Creek Bulkhead. Upon New Jersey Department of Environmental Protection (NJDEP) and US Army Corps of Engineers (USACE) approval of the final mitigation proposal, the project proceeded to construction. The construction phase lasted five years due to the need to allow for settlement and consolidation of the existing/proposed roadway embankment
The estuarine wetland complex adjacent to Sea Isle Boulevard is considered critical habitat for a large population of Northern Diamondback Terrapins. In response to concerns of the US Fish and Wildlife Service, approximately four miles of turtle exclusion fence was installed along all proposed guiderail upon the roadway's top-of-slope, which effectively eliminates high terrapin mortality caused by motor vehicle encounters on the roadway.
South Jersey Gas enhanced its infrastructure by installing a new 12-inch gas main along Sea Isle Boulevard to service Sea Isle City. McCormick Taylor prepared the Maintenance and Protection of Traffic for the installation of the gas main.
Atlantic City Electric (ACE) enhanced its infrastructure by installing new transmission steel poles along Sea Isle Boulevard, increasing the reliability of ACE transmission system. By replacing wooden poles with steel ones, resiliency is increased against major storm events.
The corridor required surcharge material to consolidate, prior to paving the road. This consolidation process took nearly two years to complete.
The project was stopped each spring through the summer due to state Department of Environmental Protection rules dictating that construction cannot be conducted within 1,000 feet of osprey nests during nesting season. For the past few years, three osprey nests have prohibited the County from working March 15 through September 1. However, construction would have been prohibited the beginning of June in order to accommodate shore traffic.
The Sea Isle Boulevard project was completed a year ahead of schedule and elevated the designated Coastal Emergency Evacuation Route by approximately four to five feet to be above the 100-year flood elevation while maintaining the existing toe-of-slope and right-of-way.
Total Project Budget: $12.7M
Scheduled Completion Date: June 2020
Substantial Completion Date: June 2019
DISTINGUISHED CIVIL ENGINEER AWARD
Richard McGuire, P.E.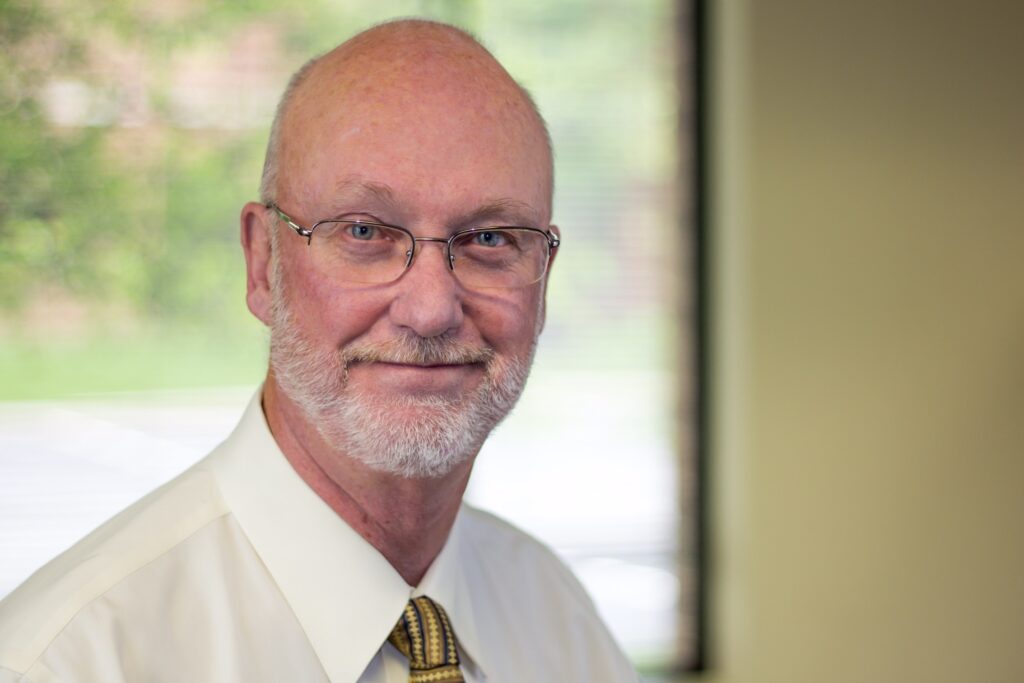 Rich served on the TWT Board of Directors from 1997 to 2012 and has served as a Vice
President and Assistant Secretary of TWT over many years. He was a Principal in the firm's Land Engineering Division and also managing partner for TWT's Survey Division for five (5) years.
Rich has been involved in numerous professional and civic organizations and has served on the Board of Directors of NAIOP, the Haddonfield Y Service Club where he was past president, Haddonfield Recreation Council, Haddonfield Little League, and the SNJDC Construction Committee. Rich is a registered Professional Engineer, Professional Land Surveyor, and Professional Planner in the state of New Jersey, as well as a registered Professional Engineer in Pennsylvania and Delaware. He has been with Taylor Wiseman & Taylor for more than 36 years. Rich is a proud alumnus of Worcester Polytechnic Institute.
During Mr. McGuire's 36-year tenure with TWT, and his previous ten years with other firms, he has supervised the engineering design of numerous large real estate projects, including corporate headquarters, education facilities and similar institutions, office and industrial parks, shopping centers and numerous large-scale residential projects. His experience includes site planning and engineering design techniques for grading, stormwater management, water quality and erosion control, and wastewater disposal. He is further responsible for liaison with clients, supervision of the civil engineering design on specific projects and coordination with public agencies. He directs the design and construction of major residential, commercial and industrial developments.
He is responsible for various design specialties including grading and earthwork analysis, planning and design, wastewater systems, water distribution systems, stormwater management design, water quality design, and preparation of cost estimates and specifications. In order to facilitate the complete design package for site development, Mr. McGuire also supervises the design of transportation systems to serve developments, including investigation of alternatives. This responsibility involves the direction of roadway and utility projects including the preparation of plans and specifications for road reconstruction, storm drainage systems, water and wastewater systems, parking lots and recreation areas.
Education:
Worcester Polytechnic Institute Bachelor of Science Civil Engineering, Graduated in 1974.
Work:
Taylor Wiseman & Taylor (1984 – present): Vice President
REGISTRATION:
Registered Professional Engineer: New Jersey, Pennsylvania, Delaware
Registered Professional Land Surveyor: New Jersey
Registered Professional Planner: New Jersey
AFFILIATIONS:
American Society of Civil Engineers Surveyors Association of West Jersey New Jersey Society of Professional Land Surveyors
National Association of Office and Industrial Parks